Cheap European Joomla 3.5 Hosting
What is Joomla?
Joomla! is a free and open source content management system (CMS) designed to assist users in building websites and other online applications. The Joomla Web CMS is considered to be a popular choice for many types of websites, including corporate sites, news or blogs, government applications, small business sites and sites where secure logins are required. The ecosystem of Joomla developers and users provide products and services to the Joomla community which has more than one-half million members and more than 20,000 developers.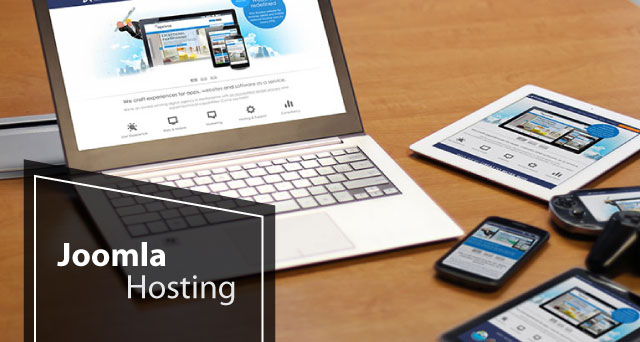 What is New in Joomla 3.5?
Joomla! 3.5 is now available. The Joomla! Project and the Production Leadership Team are proud to announce the release of Joomla! 3.5 as the latest in the 3.x series. Introducing 34 new features, including support for the recently released PHP 7 scripting language, which significantly increases web site speed.
This version of Joomla! supports the most recent release of PHP, the most popular programming language for developing web applications. PHP 7 was recently announced with significant performance improvements and is now available for use by the general public. With Joomla! 3.5 users can now enjoy the benefit of that performance improvement.
Joomla's new email update notification plugin periodically checks for available Joomla! updates and bug fixes, then emails administrators to notify them. 3.5's new statistics collection plug-in gathers the system environment in use.
Joomla 3.5 Highlights Features
In addition to the features mentioned above, other highlights of the 3.5 release include:
Download system & environment information: gives users the option to download system/environment information for support purposes.
Ability to add a user CSS file to Protostar: currently it is impossible to use a custom.css file when using the Protostar template. This update adds a check to see if the file user.css exists and loads the file to allow for user customisation.
Added site and admin links to module user: adds switches to the mod_status module to show/hide links to the front-end and back-end of the site.
Article counts: a set of updates that allows the visual presentation of published, unpublished and trashed articles in the Category Manager for articles, banners, contacts and newsfeeds.
Random category blog and list order: this update answers a common user request to add a random ordering option for articles in the blog category and category list view.
Editor Buttons added to the Toolbar: You no longer need to scroll down the page to find the "readmore" or "insert image" buttons. Editor extension buttons that used to be placed below the text area can now be found in the toolbar where they belong.
Easily Insert Modules in Articles: allows users to easily add a module into an article with a button directly on the editor toolbar. Users don't need to learn any syntax or remember the module details as the user interface does it for them.
Drag and Drop Images: Adding an image is now as easy as dragging and dropping it from your computer directly into the content. This works anywhere that you are using the default TinyMCE WYSIWYG editor.
How to Choose Cheap European Joomla 3.5 Hosting?
If you're not sure which company can be the best web hosting service provider for Joomla 3.5 application, this is the correct page you've visited. Here we would like to recommend several web hosting companies who can be the best Joomla 3.5 Hosting in the market for you to check.
How to choose the best and cheap Joomla 3.5 CMS hosting? Choosing the best and cheap Joomla 3.5 CMS hosting is not a simple task especially with low price offers. You need to take a large number of factors into consideration, including the Joomla 3.5 CMS compatibility, usability, features, speed, reliability, price, company reputation, etc. Therefore, we have established this Joomla 3.5 CMS review site, which is designed to help you find the best and cheap Joomla 3.5 CMS hosting within minutes, based on our specialized editors' Joomla 3.5 CMS hosting experience and real customers' feedback.
Best and Cheap Joomla 3.5 Hosting Provider
Get high performance, best uptime and the most reliable Windows Server for your Joomla 3.5 website with Joomla 3.5 Hosting. Joomla 3.5 Hosting from ASPHostPortal.com provides a safe, reliable and performance-driven foundation for your Joomla website. Joomla is the perfect Content Management System for managing and developing your website with one of ASPHostPortal's Hosting plans. If you are looking for the right Windows ASP.NET hosting that support Joomla 3.5 hosting provider, they are the right choice for you. They have proactive monitoring down to seconds with reactive solutions in place to ensure the stability of the services they provide. All hosting servers are monitored 24/7/365. They use enterprise software to monitor their entire network infrastructure. Their best and cheap Joomla 3.5 hosting price starts from $5.00 per month.
Are You Looking for CentOS Linux Dedicated Server?

You have many options when choosing a Reliable Dedicated CentOS Linux hosting company. Our recommendation for CentOS Linux Dedicated Server is ASPHostPortal.com. ASPHostPortal.com is the best and cheap CentOS Linux Dedicated Server.