One of the most popular types of server hosting is Windows. Windows hosting is simply a web hosting server that runs the Windows OS. At this time, the most recent Windows server platform is Windows 2016 Server. Like any type of software, there are various advantages and disadvantages for running this platform compared to other hosting options.
Advantages
There are eight primary advantages for choosing Windows server hosting over others. These include:
The .NET framework
Development
Ease of use
Scalability
.ASP and dynamically database driven pages
Front page extensions
Access compatibility
Updates
Windows hosting is the only option supporting Visual Basic or .NET programming. If this framework is necessary for a site Windows hosting is the way to go. Similarly, if Windows-based applications are to be developed on a site or its essential to use Visual InterDev, then Windows-based server hosting is the most viable option.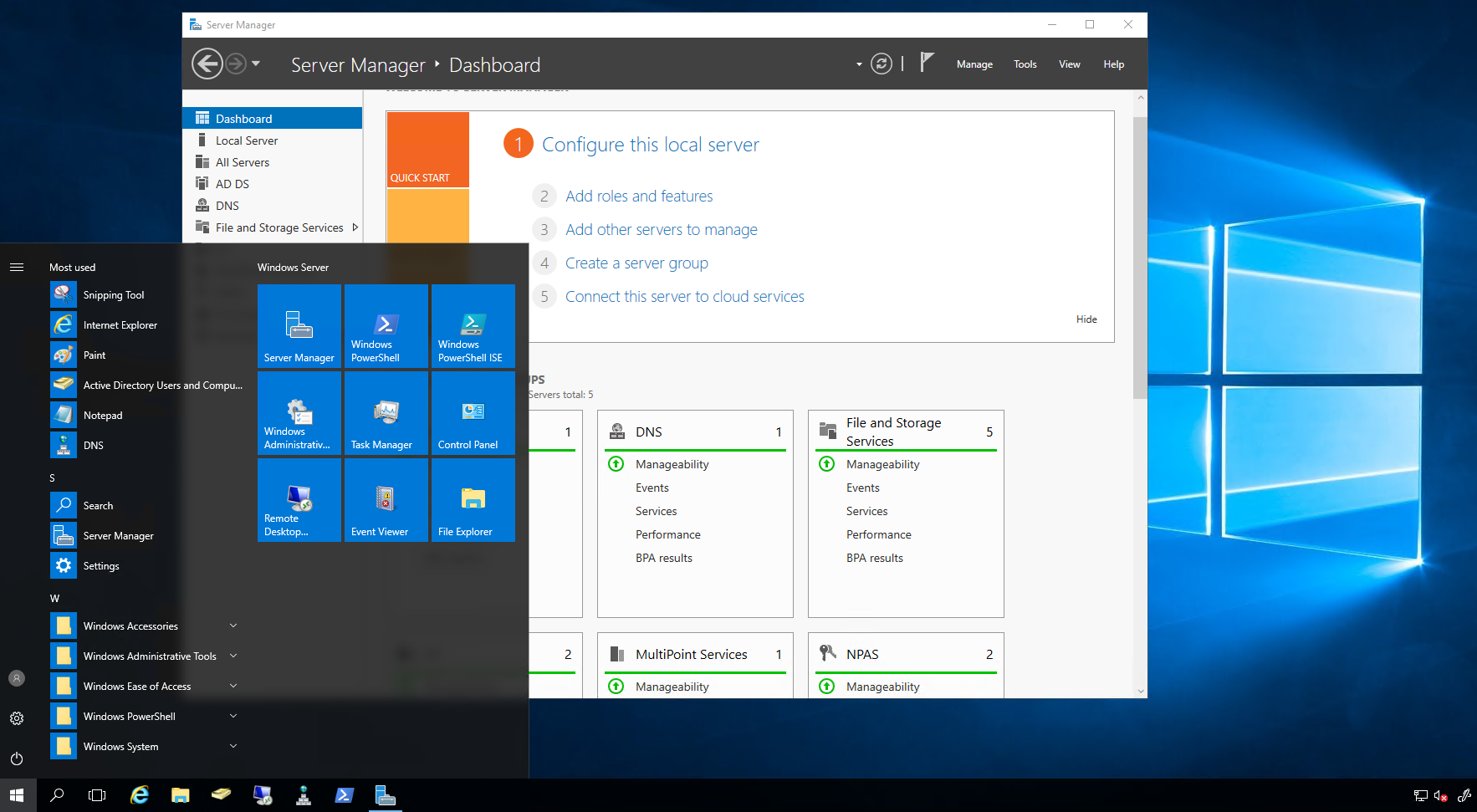 Those already familiar with the Windows operating system will have an easier time using a Windows-based server. This is a tremendous attraction to beginners as they won't have to learn a great deal of foreign information just to run their website.
As websites expand and grow over time, they need to become more scalable. This indicates a need for adapting to new and different platforms. Windows hosting is effortlessly compatible with programming features such as PHP and MySQL. Other hosting software may not run as well with Windows technologies such as Visual Basic and .net.
Windows hosting is much more compatible with popular scripting advancements such as Active Server Pages (ASP) and dynamically database driven pages. One of the most popular web page design programs is Microsoft FrontPage. Since Microsoft creates both Windows and FrontPage, having a Windows server host will ensure compatibility with FrontPage extensions and other features.
Those websites planning to utilize Microsoft Access for database functionality will find Windows server hosting to be easy to use. There are many options available in Access so the integration between the two is helpful. Many choose the Windows server hosting over others for this compatibility.
Finally, Microsoft continually provides updates for Windows server software. The support and number of updates from Microsoft cannot be matched. This guarantees users will have bugs fixed quickly and patches created for improved performance and increased options.
Since Microsoft has created so many popular software technologies, Windows hosting servers run smooth and are 100% compatible with each other. Languages such as Visual Basic, .net, and ASP runs terrific with FrontPage and Access. The largest advantage of a Windows hosting server is compatibility with other technologies. In this area, Windows hosting is king.
Best and Cheap Windows Dedicated Cloud Server
Are you looking Windows dedicated cloud server with affordable price? As the leader of Windows ASP.NET hosting provider, ASPHostPortal offers the best, reliable and cheap Windows dedicated cloud server. Their Windows dedicated cloud server plan is starting from $12.99/mo only. This is the best price ever for a reliable Windows dedicated cloud server.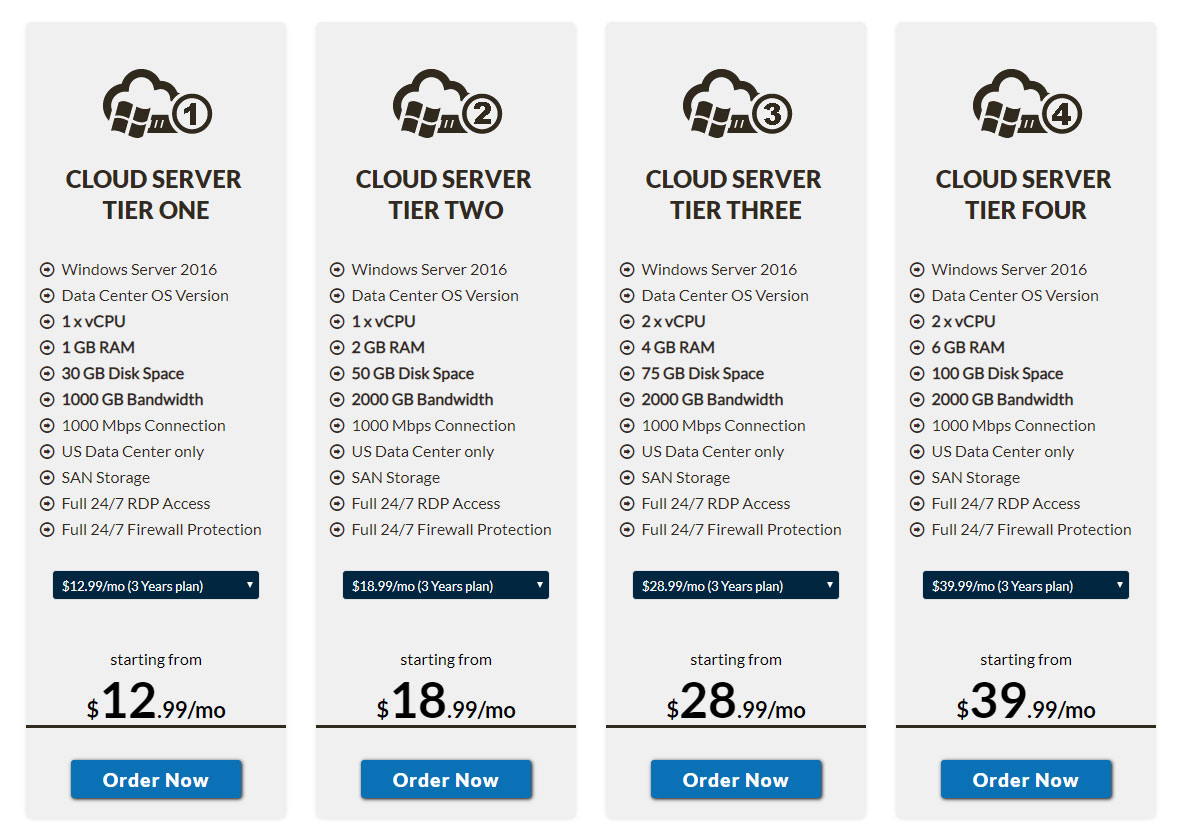 Why ASPHostPortal is The Best and Cheap Windows Dedicated Cloud Server Provider?
A Windows dedicated cloud server is the perfect solution for growing websites. ASPHostPortal's Windows Cloud Servers provide scalability, redundancy, and flexibility. A Cloud Server allows you to start small, and scale resources as needed.
Safe and Reliable Windows Dedicated Cloud Server
High availability is built-in to the architecture of their cloud servers. This means any hardware can fail. Be it storage, compute or network components, without the cloud servers actually being impacted. Full redundancy is engineered into their cloud platform. Cloud servers are automatically moved to other hardware and hosts if anything fails, to ensure maximum safety and performance.
Expert Support Team
They provide 24/7 support via ticketing system for all urgent issues. This means that regardless of the time of day, you will always be helped by qualified support engineers. This ticketing support system is included free of charge for all their customers and partners. They believe that the reliability of your cloud servers should always be their highest priority and therefore they don't charge for assisting you with any issue relating to their cloud infrastructure.
Uptime
Their high availability, highly-redundant infrastructure comes with built-in redundancy. Utilize the benefits of having your cloud environments in multiple datacenters. Merger of snapshots won't cause you downtime – meaning no need for a restart while a virtual machine is running. They're disaster recovery-friendly and offer a 100% uptime SLA.
Cloud Server Benefits
Freedom to modify all the server software to your needs. This includes the operating system kernel which is not always the case with other virtualization solutions such as private virtual servers.
Stability and security because a software problem is isolated from and to your environment. Others' cloud servers can't harm you and you can't harm others. Also, if other users overload their cloud servers this will have no impact on yours because resources are dedicated and your stability is guaranteed. In addition to that cloud servers don't suffer from hardware problems as previously said.
Cloud servers probably hold the best stability / cost ratio performance. They do not suffer from the usual server hardware problems and they have all Cloud computing, benefits, i.e. they are stable, fast and secure.
On the other hand, cloud servers are economically more efficient than the standard dedicated servers. For a similar price, with cloud servers you will receive more resources and your server will be faster. In web hosting terms, your site will run faster on a cloud hosting server if you compare it to a traditional server with similar price.
In this regard we should also mention that cloud servers scale very well. It is very easy and fast to add upgrades (CPU, Memory, disk space) to a cloud server just as it is more affordable, of course.