What's New in WordPress 5.5.1?
WordPress 5.5.1 was released yesterday with 34 bug fixes, 4 enhancements, and 5 bug fixes for the block editor.
Version 5.5 removed 19 legacy JavaScript localization objects, in favor of using the new functions and utilities found in the i18n package introduced in WordPress 5.0. One of the most notable changes in this maintenance release is the inclusion of a backfill for these now deprecated JavaScript globals, which were causing errors with many popular plugins and themes.
"If we only count plugins or themes with more than 100k installs or more, some of these already have an incredible impact, which is why we decided to patch this as fast possible." Joost de Valk said in an update compiling a list of affected extensions, with the the help of Omar Reiss.
Themes impacted include Astra (1 million+ installs), Storefront (200k+), Hestia (100k+), and dozens more. A small selection of the popular plugins that were impacted include Advanced Custom Fields (1 million+), SiteOrigins Widgets Bundle (1 million+), AMP for WP, (100k+), WooCommerce Services (1 million+), Ocean Extra (600k+), and Rank Math SEO (400k+).
Theme and plugin developers still need to update their code to use wp.i18n but in the meantime the legacy code will not block JavaScript execution. De Valk said the new plan is to remove this fallback code in two major versions, so developers need to have their code updated by the time WordPress 5.7 rolls around in 2021.
"It sounds like a question that also ought to be addressed is how such wide-spread breakage could happen, and how it can be prevented in future," David Anderson commented on the announcement regarding the backfill. "What part of the release process ought to have flagged up that this was about to happen, how did that part fail, and how can future similar failures be prevented." Jake Spurlock suggested a retrospective on WordPress 5.5 might be a good idea.
Three weeks after WordPress 5.5 was released, the Enable jQuery Migrate Helper has more than 100,000 active installs. The plugin is available as a stopgap for users who experience problems with jQuery after updating to WP 5.5. Although several bumps along the road are expected for users during WordPress' process of updating to use the latest version of jQuery, the official support forums were inundated with reports of broken sites after 5.5 was released. Many users found out about the plugin after hours of troubleshooting and hunting for a fix. This is another issue that would be helpful to address in a 5.5 retrospective.
This maintenance release also removes the ability to alter the list of environment types in the new wp_get_environment_type() function. Contributors decided that introducing new types wasn't the intention of the feature and that it makes it so that theme and plugin developers cannot rely on a set, predictable list of types. They are now limited to production, staging, development, and local, with definitions for each available in the announcement.
"By limiting the set of environment types in this way, WordPress core, plugins, and themes can change their behavior depending on this setting," Joost de Valk said.
WordPress 5.5.1 also fixes XML sitemaps paginating incorrectly, adds the site environment to debug information, and improves a number of other features that shipped with defects. The full list of changes is available on the release page.
Cheap and Reliable WordPress 5.5.1 Hosting Provider
When it comes to choosing the best WordPress 5.5.1 Hosting, we're bound and determined to find out which company is providing the most value. There are some major components that make up a great host in our opinion, and those are Performance, Knowledge, Speed, Reliability of Support, and Pricing and the overall product offering. After reviewing many WordPress 5.5.1 hosting provider, we highly recommend ASPHostPortal for your WordPress hosting solution. The following are some reasons why ASPHostPortal should be your choice.
Without further ado, ASPHostPortal.com was one of our top performers and is especially impressive considering the $5.00 price point for their startup WordPress 5.5.1 hosting plan. ASPHostPortal has been offering hosting services for more than 8 years and is a good option if you are looking for shared hosting. They offer great, reliable hosting at an incredibly good price that is hard to beat from a reputable company. Not only that ASPHostPortal also offers very reliable hosting with easy installation of WordPress 5.5.1, 24/7 support, and a long track record.

All of their servers run the latest versions of WordPress so they will always be able to support your site. All of their servers run the latest versions of WordPress so they will always be able to support your site. You will install the WordPress site for free. ASPHostPortal provides multiple server locations, free CDN and advanced caching options to make both yours and your customers' experience with WordPress really fast and enjoyable. They also make sure that your WordPress website is safer and better supported than anywhere else.
Everything starts with impeccable support. The unmatched knowledge, experience, and dedication of their team truly make them stand out. They understand that people are the most important piece of the service they provide, and that is why they are at the top of the list. You'll notice the difference the first time you talk to one of their WordPress experts.
ASPHostPortal offers affordable price for WordPress hosting plan. Customers can start their WordPress site just from $5.00/mo. They are so confident that you will like their service, so they brave to offer a 30-day money back guarantee on hosting fees. Just cancel before 30 days, and they will refund your entire hosting fee. You can get the cheaper price with their hosting promotion and free add-ons too, for more information just visits their official site at http://asphostportal.com.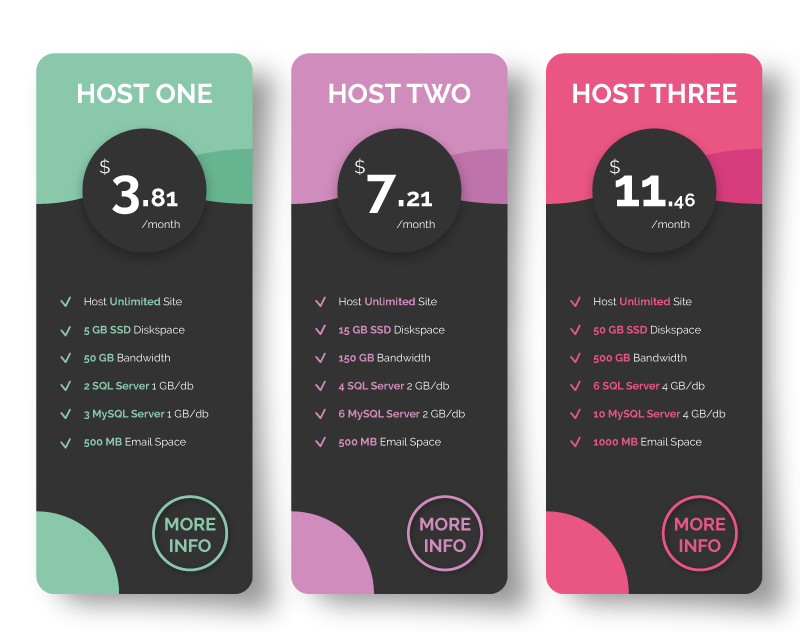 Their data centers are strategically located around the country to provide their customers with the highest levels of availability, service, and support on the market. Their data centers located on the US (Washington & Seattle), Netherlands (Amsterdam), Singapore, Hong Kong, United Kingdom (London), Australia (Melbourne), France (Paris), Germany (Frankfurt), Italy (Milan), India (Mumbai). Each Data Center is custom designed with raised floors. Each Data Center is equipped with HVAC temperature control systems with separate cooling zones, seismically braced racks, advanced early smoke detection and fire suppression systems. Their Data Centers are supported by some of the most powerful physical security in the business. They have 24/7 video surveillance, security breach alarms and Biometric thumbprint scanners at every entryway.