WordPress 5.6.2
WP 5.6.2 is called a Maintenance Update. A maintenance update is one that is meant to fix bugs introduced by a previous update. Because a maintenance update fixes problems, it is generally recommended that publishers update their WordPress to the latest version.
Bug Fixes
The latest update fixes a problem introduced with version 5.6.1. That issue was called the "Leave site? Changes you made may not be saved" bug. What happens is that on certain pages in the Admin backend, WordPress would spawn a warning that changes that were made would not be saved.
The initial report of the bug described it like this:
"We use custom taxonomies extensively, and as of 5.6.1 today, every custom taxonomy page now prompts with "Leave site? Changes you made may not be saved." This has never happened before for custom taxonomies and is now quickly getting really annoying."
This caused considerable confusion in the WordPress publishing community as many were unsure of why they were receiving the warning message. WordPress publishers are encouraged to update to version 5.6.2 because it contains a bug fix and there are no widespread reports of issues.
Ultimate Addons for Gutenberg Bug
The only reported bug has to do with a third party plugin called Ultimate Addons for Gutenberg by Brainstorm Force. According to a report on the WordPress support forums the bug causes a display issue. In terms of bugs this is a relatively minor issue. The issue is apparently a bug with the plugin and not with WordPress. Publishers using the Ultimate Addons for Gutenberg plugin who are experiencing display anomalies are encouraged to file a support ticket at WP Astra, the publishers of the plugin. The person reporting the issue shared this description of the problem:
"I've done some testing and was able to pin down the problem. It's a plugin, specifically Ultimate Addons for Gutenberg. And more specifically, it only happens when using a Post Carousel. Note: There could be more triggers for the problem, but that's the one affecting me right now. When I disable that plugin, the problem goes away. Sadly, I can't just disable it because I use some of this blocks for a lot of content. PD: Oh, and if you still need the info, the theme I'm using is Astra PD2: I tried twenty twenty-one and twenty nineteen and the problem is not there. Seems to be linked to Astra and Ultimate Addons for Gutenberg working together."
The bug appears to be a fairly inconsequential issue, one that affects a relatively low number of WordPress publishers. WordPress 5.6.2 appears to be a safe update. Publishers are encouraged to update their WordPress installations.
Cheap and Reliable WordPress 5.6.2 Hosting Provider
When it comes to choosing the best WordPress 5.6.2 Hosting, we're bound and determined to find out which company is providing the most value. There are some major components that make up a great host in our opinion, and those are Performance, Knowledge, Speed, Reliability of Support, and Pricing and the overall product offering. After reviewing many WordPress 5.6.2 hosting provider, we highly recommend ASPHostPortal for your WordPress hosting solution. The following are some reasons why ASPHostPortal should be your choice.
Without further ado, ASPHostPortal.com was one of our top performers and is especially impressive considering the $5.00 price point for their startup WordPress 5.6.2 hosting plan. ASPHostPortal has been offering hosting services for more than 8 years and is a good option if you are looking for shared hosting. They offer great, reliable hosting at an incredibly good price that is hard to beat from a reputable company. Not only that ASPHostPortal also offers very reliable hosting with easy installation of WordPress 5.6.2, 24/7 support, and a long track record.

All of their servers run the latest versions of WordPress so they will always be able to support your site. All of their servers run the latest versions of WordPress so they will always be able to support your site. You will install the WordPress site for free. ASPHostPortal provides multiple server locations, free CDN and advanced caching options to make both yours and your customers' experience with WordPress really fast and enjoyable. They also make sure that your WordPress website is safer and better supported than anywhere else.
Everything starts with impeccable support. The unmatched knowledge, experience, and dedication of their team truly make them stand out. They understand that people are the most important piece of the service they provide, and that is why they are at the top of the list. You'll notice the difference the first time you talk to one of their WordPress experts.
ASPHostPortal offers affordable price for WordPress hosting plan. Customers can start their WordPress site just from $5.00/mo. They are so confident that you will like their service, so they brave to offer a 30-day money back guarantee on hosting fees. Just cancel before 30 days, and they will refund your entire hosting fee. You can get the cheaper price with their hosting promotion and free add-ons too, for more information just visits their official site at http://asphostportal.com.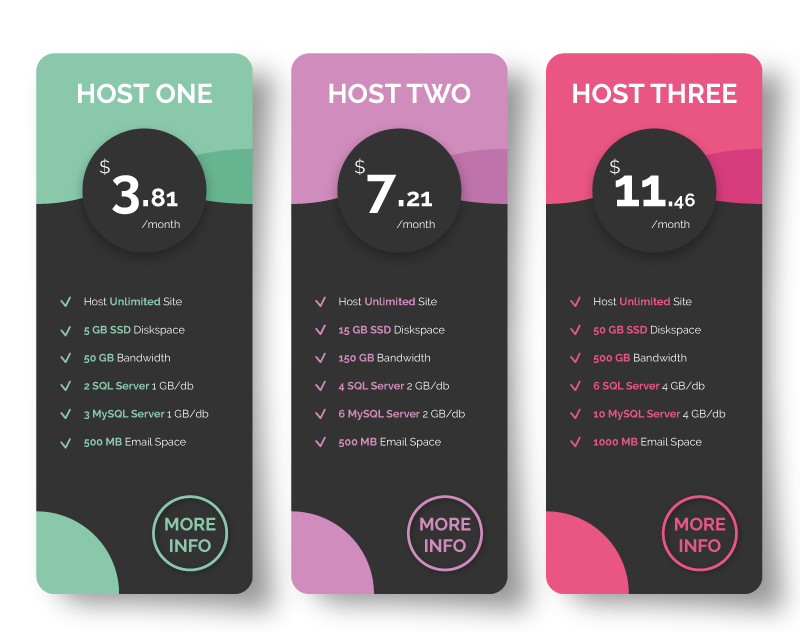 Their data centers are strategically located around the country to provide their customers with the highest levels of availability, service, and support on the market. Their data centers located on the US (Washington & Seattle), Netherlands (Amsterdam), Singapore, Hong Kong, United Kingdom (London), Australia (Melbourne), France (Paris), Germany (Frankfurt), Italy (Milan), India (Mumbai). Each Data Center is custom designed with raised floors. Each Data Center is equipped with HVAC temperature control systems with separate cooling zones, seismically braced racks, advanced early smoke detection and fire suppression systems. Their Data Centers are supported by some of the most powerful physical security in the business. They have 24/7 video surveillance, security breach alarms and Biometric thumbprint scanners at every entryway.