Cheap European WooCommerce 3.2.0 Hosting
WooCommerce was developed to transform any WordPress website into a beautiful online store. Designed and constructed using WordPress best practices on the front and back end, WooCommerce comes a very reliable and robust eCommerce plugin that boasts of enterprise-level quality and features. WooCommerce is a perfect plugin if you want to build an stand-alone online store from the ground up or if you wish to start selling products using an existing WordPress blog or website. It is a free plugin but priced upgrades and updates are also offered for those who want to experience the best from WooCommerce.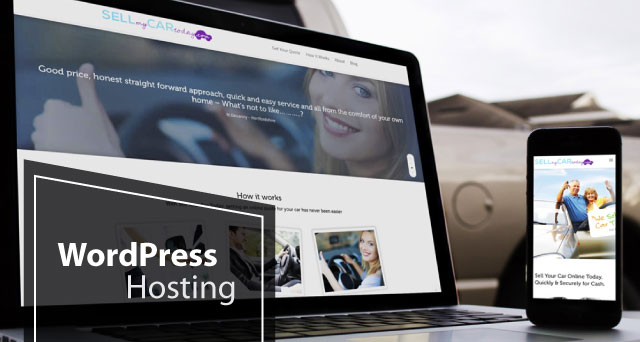 WooCommerce Benefits
WooCommerce is a great choice for businesses and individuals who want to launch their own online store, whether building it from scratch or using their existing WordPress website or blog.
It is a free eCommerce plugin that comes with a robust set of tools and features that you need to get started.
Full support from the WooCommerce team as well as from user communities that include software experts and actual business owners.
Open source codebase: WooCommerce is fully open sourced, meaning the code is freely available for anyone to view, modify, and contribute towards. The open source nature of WooCommerce encourages an active community of contributors to the project.
Powered by WordPress: Powering approximately 24% of the internet, WooCommerce enables these website owners to sell online using a platform they already know and love.
Intuitive and powerful interfaces: WooCommerce focuses on making the process of setting up your online store as quick and easy as possible. It offers an onboarding wizard to guide you through the setup in under five minutes.
Extension library: WooCommerce boasts a wide range of official extensions (add-on features) such as payment gateways and shipping calculators for your specific country, advanced tax calculators, membership system management, subscription management, anti-fraud and many many more. This library is also backed by a large collection of actively-developed community extensions.
WooCommerce Features
Modern and clean interface
Improved experience for store owners
WordPress Content Integration
Pre-installed payment gateways
Total control of the checkout process
Set Default Currency
Geo-location Support
Automatic Taxes
Cart Behavior
Reduce Page Loading
Add/Manage Products
Product Types
Product Variables
Inventory Management
SHipping Calculations
Cart Calculator
Flexible Shipping Destinations
Shipping Prices
Restrict Sales
Multiple Shipping Methods
Custom Tax Calculations
Geo-location enabled taxes
Select Customer Address
Tax rate definition
Search Enginer Optimizatiom
Simplified Coupon System
Discount Coupons and codes
Product Reviews
Owner Verification
Reporting
Dashboard
Analyze Products and Orders
CRM/Store Management
Support/Hosting
What Problems Will WooCommerce Solve?
1. Scalable: When growing their online presence, companies often run into scaling issues with their platform of choice. Powered by WordPress, and with savvy developers behind the project, WooCommerce is able to scale as rapidly as your business.
2. Customizable: Your store operates out of Spain and requires a Spanish payment gateway to be connected. You also require a shipping rates calculator connected to the small local shipping company you've decided to work with. Being open source and extendable, it is easy for developers to craft customized integrations with just about any service provider.
3. Logically feature rich: WooCommerce core includes all of the core features required to run an online store, with none of the bloat. From the simple action of adding and managing products, to advanced stock controls, tax rates calculations, and order management, WooCommerce handles all of this swiftly.
Cheap European WooCommerce 3.2.0 Hosting
When it comes to choosing the best WooCommerce Hosting, we're bound and determined to find out which company is providing the most value. There are some major components that make up a great host in our opinion, and those are Performance, Knowledge, Speed, Reliability of Support, and Pricing and the overall product offering. After reviewed many WooCommerce hosting provider, we highly recommend ASPHostPortal for your WordPress hosting solution. The following are some reasons why ASPHostPortal should be your choice.
Without further ado, ASPHostPortal.com was one of our top performers, and is especially impressive considering the $5.00 price point for their startup WooCommerce 3.2.0 hosting plan. ASPHostPortal has been offering hosting services for more than 8 years and is a good option if you are looking for shared hosting. They offer great, reliable hosting at an incredibly good price that is hard to beat from a reputable company. Not only that ASPHostPortal also offers very reliable hosting with easy installation of WooCommerce, 24/7 support, and a long track record.
All of their servers run the latest versions of WordPress so they will always be able to support your site. All of their servers run the latest versions of WordPress so they will always be able to support your site. You will install WordPress site for free. ASPHostPortal provides multiple server locations, free CDN and advanced caching options to make both yours and your customers' experience with WordPress really fast and enjoyable. They also make sure that your WordPress website is safer and better supported than anywhere else.
Everything starts with impeccable support. The unmatched knowledge, experience, and dedication of their team truly make them stand out. They understand that people are the most important piece of the service they provide, and that is why they are at the top of the list. You'll notice the difference the first time you talk to one of their WordPress experts.
ASPHostPortal offers affordable price for WordPress hosting plan. Customers can start their WordPress site just from $5.00/mo. They are so confident that you will like their service, so they brave to offer a 30 day money back guarantee on hosting fees. Just cancel before 30 days, and they will refund your entire hosting fee. You can get cheaper price with their hosting promotion and free add-ons too, for more information just visits their official site at http://asphostportal.com.
Their data centers are strategically located around the country to provide their customers with the highest levels of availability, service and support on the market. Their data centers located on US (Washington & Seattle), Netherlands (Amsterdam), Singapore, Hong Kong, United Kingdom (London), Australia (Melbourne), France (Paris), Germany (Frankfurt), Italy (Milan), India (Mumbai). Each Data Center is custom designed with raised floors. Each Data Center is equipped with HVAC temperature control systems with separate cooling zones, seismically braced racks, advanced early smoke detection and fire suppression systems. Their Data Centers are supported by some of the most powerful physical security in the business. They have 24/7 video surveillance, security breach alarms and Biometric thumb print scanners at every entryway.
Are You Looking for CentOS Linux Dedicated Server?

You have many options when choosing a Reliable Dedicated CentOS Linux hosting company. Our recommendation for CentOS Linux Dedicated Server is ASPHostPortal.com. ASPHostPortal.com is the best and cheap CentOS Linux Dedicated Server.

With CentOS Linux dedicated server from ASPHostPortal.com, you have full root access to the server 24/7/365. The server is a dedicated service and it is not shared among their clients. All ASPHostPortal.com servers offer the most advanced CentOS Linux Dedicated Server operating system available today.