Video Tutorial – 10 Guides to Get Right Hosting Provider
10 Guides to Get Right Hosting Provider – In this section we are going to help you choose the right hosting solution. We'll talk about different types of web hosting, show how to choose the right hosting plan, and finally clear up any confusion you may have. This is an animation video that explain guides to get right hosting provider for you.
About ASPHostPortal
This company, ASPHostPortal founded in 2008. Only focusing on
ASP.NET hosting service
, ASPHostPortal is absolutely one of the best ASP.NET hosting providers that offer the most highlights, although there are thousands of ASP.NET hosting companies on the market.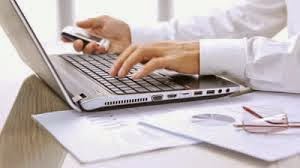 ASPHostPortal is officially recommends by
Microsoft
 as a reliable web host for ASP.NET websites.
Web Hosting Services
The company currently offers the following web hosting services
Shared Hosting
Cloud Hosting
Windows Cloud Server
Reseller Hosting
SharePoint 2010 and SharePoint 2013 Hosting
Dedicated Server
Supported Windows technology:
Windows 2012, 2008, and 2003.
Internet Information Server (IIS) 8.x, 7.x, and 6. IIS Manager + Smooth streaming.
ASP.NET 4.5, 4.0, 3.5, 3.0, 2.0, 1.1.
MVC Hosting, Silverlight Hosting, AJAX Hosting.
node.js, WebSockets, XML, XAML, FastCGI, audio/video streaming.
Datacenter Option:
One thing that is nice is you can choose to be hosted in the USA Datacenter or Amsterdam Datacenter or Singapore Datacenter, whichever is closest to you and your audience.
Optional Add-Ons:
Additional 1 MSSQL database – $3.40/month
Additional 1 Static IP – $2.50/month
Email space with 500 MB – $3.40/month
Scheduled Task – $3.40/month
*Notes: paid for Yearly